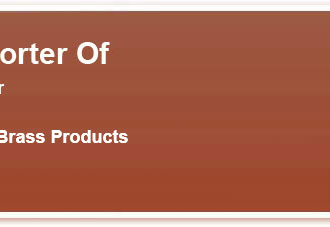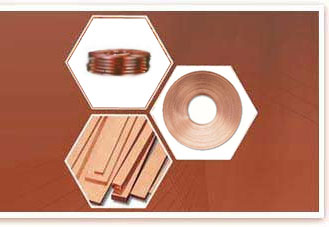 Home » Brass & Brass Products » Brass Sheets
Brass Sheets
"KRISCOP" Brass Sheets are known for its superior finish appearance and finds various uses because of its easily malleable nature that allows the metal to get formed in various shapes and sizes. These brass sheets also find usage in making brass hardware.
These brass sheets varies in sizes and thickness and can be provided in either soft or hard finish, thus making these perfect for many commercial and industrial applications.
Some of the industry sectors where these are used in include:
Automotive and trucking
Industrial cleaners
OEM's
Refrigeration manufacturers
Repair shops
Some of the other uses of brass sheets include in the manufacturing of:
Lamps
Flatware
Kick plates
Lighting switch plates
Handrails
Doorknobs
Planters
Decorative parts
Here, our expertise lies in offering brass sheets processed using both Cold Rolled and Brass Hot Rolled processes.
Yes! I am Interested
We are engaged in offering high quality Brass Cold Rolled Sheets in different standard as well as customized specifications for various commercial and industrial purposes. Owing to their superior finish appearance and easy malleable nature, these sheets are extensively demanded in the market.
Features:
High tensile strength
Non-corrosive
Welding properties
Dent resistance
Abrasion resistance
Magnetic properties
Specifications:
| | |
| --- | --- |
| Standard Sizes: | Thickness |
| 1000mm × 2000mm | 1.2mm to 16mm |
| 250mm × 1250mm | 1.2mm to 16mm |
| 1250mm × 2500mm | 1.2mm to 10mm |
| 14" × 48" | 0.3mm to 25mm |
Applications:
Automotive industry
Refrigeration manufacturing industry
Repair shops
Yes! I am Interested
The Brass Hot Rolled Sheets is manufactured using quality brass. Our customers can avail from us these sheets in various standard and customized sizes and that too at best affordable price.
Features:
Excellent durability
Sturdy construction
Efficient performance
Heat resistance
Long working life
Unmatched performance
Standard Sizes:
| | |
| --- | --- |
| Standard Sizes | Thickness |
| 1000mm × 1000mm | 30mm |
| 900mm × 1000mm | 40mm |
| 750mm × 1000mm | 50mm |
| 400mm × 1000mm | 75mm |
| 330mm × 1000mm | 100mm |
Applications:
Automotive industry
Industrial cleaners
Refrigeration manufacturing industry
Repair shops

©
Krishna Copper Private Limited
. All Rights Reserved (
Terms of Use
)
Developed and Managed by
IndiaMART InterMESH Limited